Interior colour scheme – what colours work well in the children's room?
2022-06-24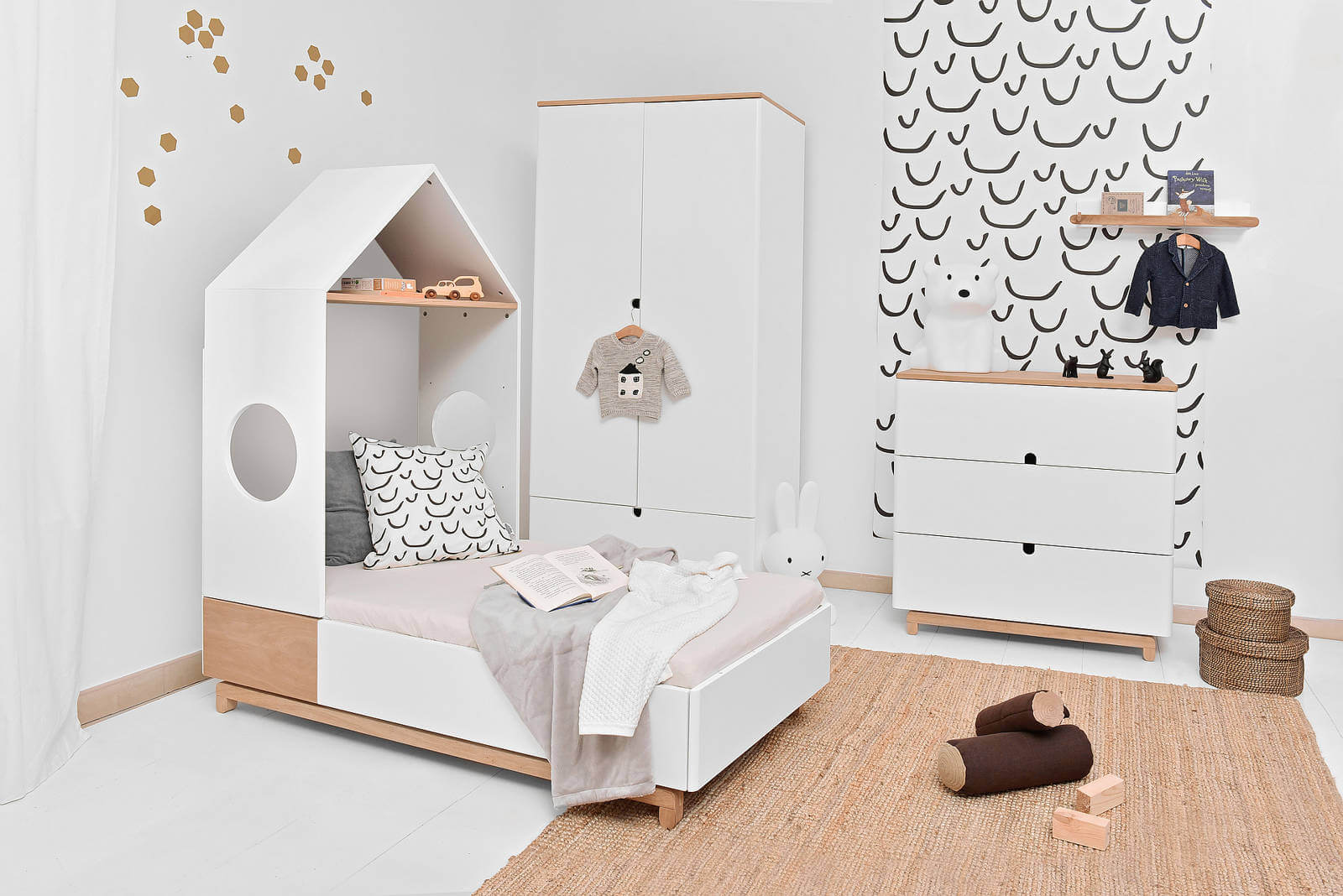 Colours have great power. Depending on their intensity, shade and warmth, they can affect us in different ways; for example orange gives us a sense of confidence and improves our mood, violet has a soothing effect, but also stimulates out-of-the-box thinking and creativity, while green calms us down, has a relaxing effect on our eyesight and helps us relax. If you wonder what colour palette would be the best to surround your little ones with from an early age to harness the beneficial effects of colours, read on!
Colours in the eyes of a young child – how to decorate your kid's corner  
The child's room is the command centre – this is where your little one rests, discovers, acquires new skills, learns and plays. To ensure that its interior has a positive impact on their development and mood, it is worth choosing the right colours for the walls, furniture and accessories to create a safe, beautiful and inspiring environment.
The colours in the child's room are best matched to the age of your kid. The interior should be natural and bright for the baby but with contrasting elements, which have a stimulating effect. Subdued colours on the wall broken up by a dark pattern on the carpet, cushions or pictures in contrasting colours (black with yellow or white with blue or black) are a great idea.
In the room of an older child, on the other hand, it is advised that you choose warm and expressive colours. An interior painted in blue has a calming and relaxing effect, pink improves the mood and increases friendliness, and yellow adds energy and kindness. However, all vivid colours in excess can be tiring and irritating, so when deciding on a bold colour of the walls, make sure you go for a subdued shade of furniture and accessories, and the other way around. The interior design should also be discussed together with the owner, as pre-school children often have their first colour preferences already.
Deluxe children's furniture by Bellamy  
At Bellamy, you will find high-quality furniture and accessories to create the children's room layout. We offer unique wooden children's furniture which changes with your child and adapts to their needs, as well as beautiful and practical sets in neutral colours, and lovely, colourful accessories such as Moses baskets, blankets or decorative cushions. Take inspiration from our products and tips, and create a cosy interior for your child!