A room for a girl or boy - how to arrange it?
2022-03-08
Planning the décor of a child's bedroom can be more than just an exciting time, for example when you are waiting for your little one to be born. Sometimes it can also be stressful, as every parent wants their child to feel at ease, comfortable and safe in their room and to be able to find everything they need there. When thinking about how to properly furnish a child's bedroom, we also think about the right colour scheme. Parents therefore have to take a lot of different aspects into account - but we have prepared a short guide to help.
Children's bedroom - a combination of aesthetics and functionality
Answering the question of how to furnish a children's room, you should first of all decide on such furniture which will not only delight you with its beautiful aesthetics, but above all offer functionality. It is worth going for models that will serve their purpose for years to come, and therefore grow with the child. A great choice is the So Sixty pull-out bed, which allows you to adjust the mattress frame to the age of your little one and convert it into a sofa bed. Desks with adjustable top height, as well as cabinets, bookcases (e.g. Tatam Phoebe) or chests of drawers with low drawers, which allow the child to safely take out and put away their favourite toys and clothes, are also ideal for the little ones.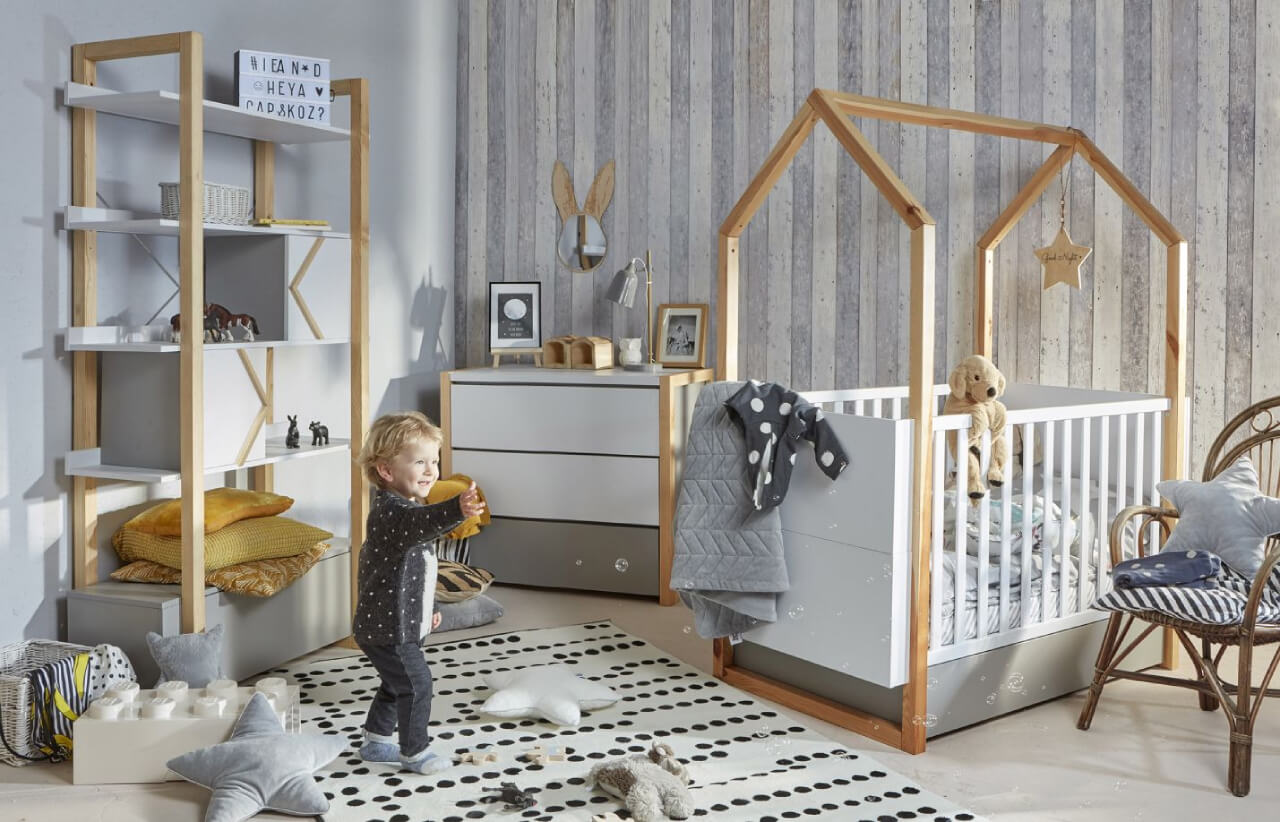 How to decorate a child's room properly?
A great idea when decorating a room for a boy or girl is to divide it into special zones. In the resting area there should be a bed which is not only comfortable but also durable - a small cabinet with a bedside lamp can be placed right next to it. There needs to be a desk where the child will spend their time, for example drawing or doing homework. It is best to place it close to a window so that it is well lit, and a desk lamp should be provided for evenings. And don't forget a chair that provides proper support for the spine. The third zone in the children's room should be a play area with the aforementioned bookcases and cabinets - this will make it easier to keep the bedroom tidy.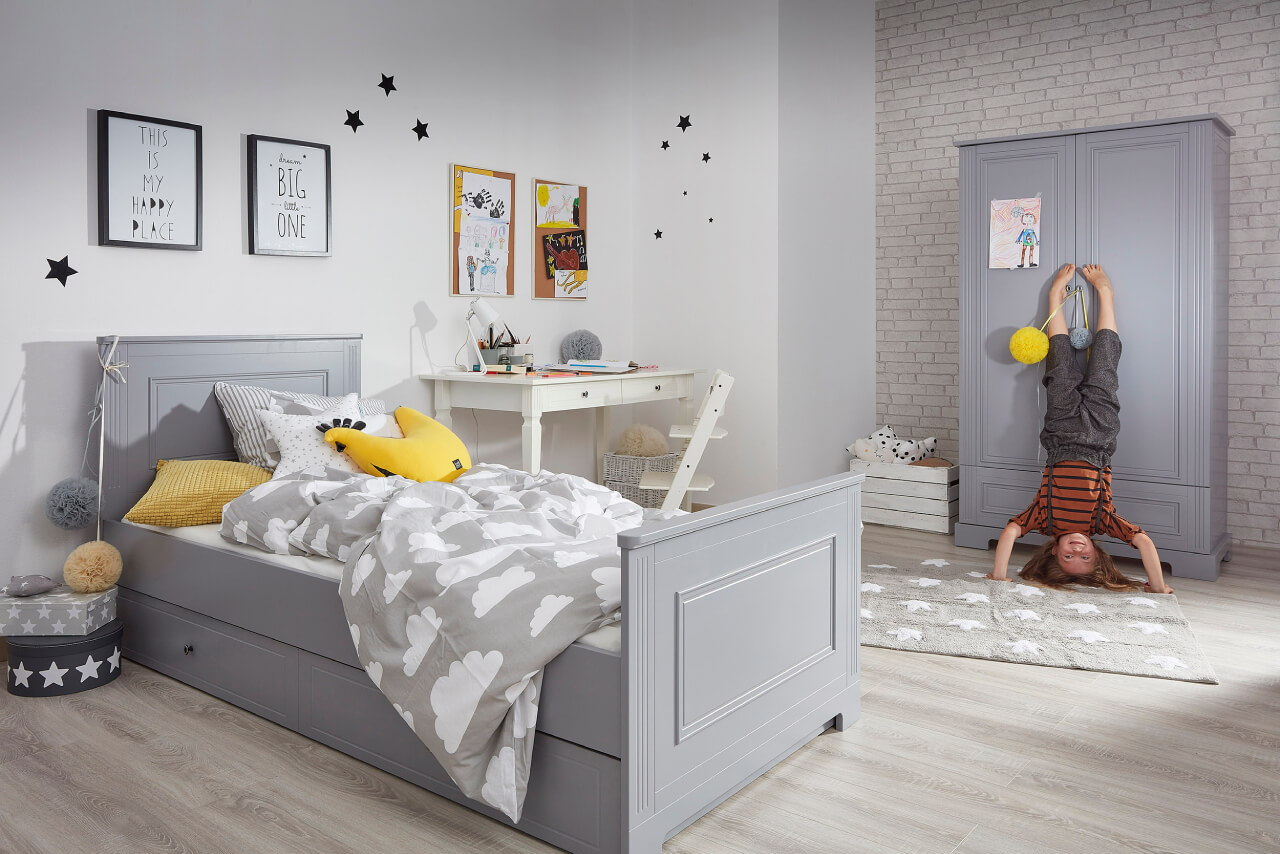 Complement your décor with the right accessories
A child's room would not be complete without accessories such as cushions, curtains or various decorations. When choosing them, many people follow universal rules, opting, for example, for delicate curtains with frills for a girl's bedroom or designs with cars for boys. However, every child is different, so it is important to choose accessories that match your child's interests and character. A similar principle should be followed when planning the colour scheme of the whole room, as pink will not suit every girl. The base for the bedroom should be universal white, broken by 2-3 more expressive colours (e.g. on furniture front panels).
Wondering how to decorate your child's room? At Bellamy, we can help you arrange a bedroom for a boy or girl in a way that is sure to delight your little one. Check out our range!