Storage of toys - ways to tidy up the children's room
2022-03-09
Functional furniture adapted to the growing needs of children
Shelves, bookcases, chests of drawers and wardrobes are, of course, the basic furnishings of a child's room. This furniture makes it easy to organise and tidy toys. A particularly good solution, which will certainly appeal to every toddler, is house-shaped bookcases, referring to Scandinavian design. These elements not only make it possible to display favourite toys, ensuring free access to them, but they themselves are a decoration, stimulating children's creativity and encouraging them to play.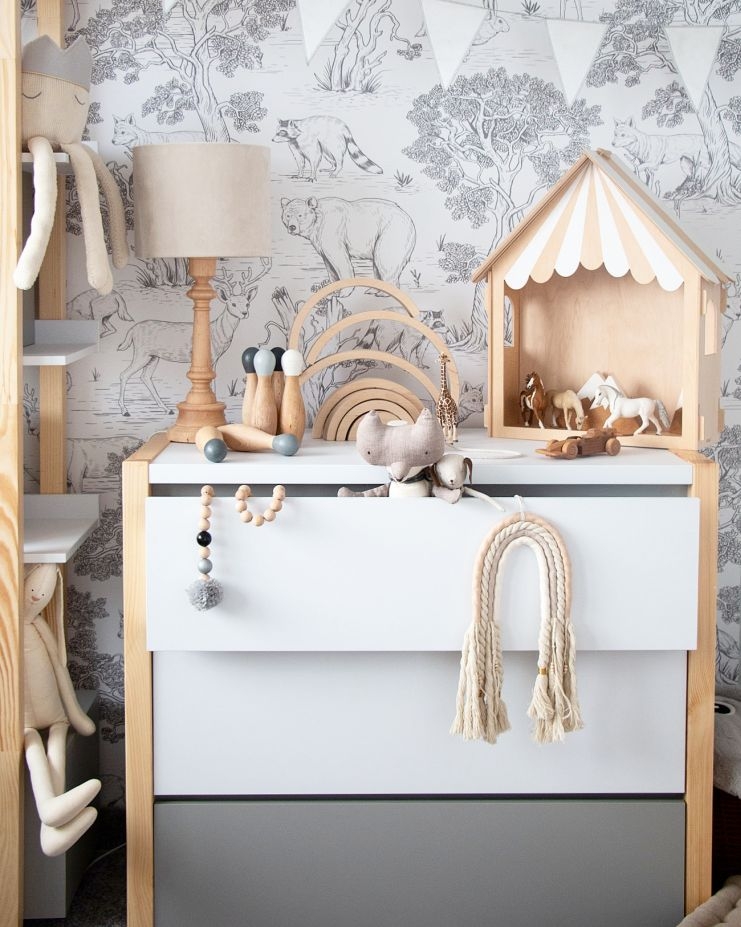 Large bags, organisers and baskets for toys
Recently, practical textile baskets in Scandinavian style have become very trendy, keeping your interior tidy, well-organised and stylish. They are light, durable, roomy and easy to carry even for toddlers. They are perfect for the room of an active preschooler for storing plush toys, building blocks or other toys that the child likes to have within reach.
Wooden boxes on wheels
Tons of toys can also be stored in boxes and containers. Plastic, resealable boxes are perfect for storing small cars, animals, building blocks, puzzles or accessories for drawing and painting. The sealed box can be placed on a shelf. A good solution, especially in larger rooms, are wooden boxes on wheels - sturdy, roomy and fitted with swivel castors, they act as a mobile assistant for the child.
Storage in bed
Your child is growing, which means there are more toys and less space? When arranging a children's room, it is worth choosing a bed with a drawer, in which you can easily store not only bedding or an extra blanket, but also toys. Drawers are usually very roomy, and any toddler can easily access their contents.
Bellamy - modern wooden furniture for your child   Your child's room can be a well-organised, tidy and trendy space. Check out the Bellamy range and choose wooden furniture that will help you create a cosy and functional children's room!