Pastel, light and charming kid's room with Royal furniture
2022-08-01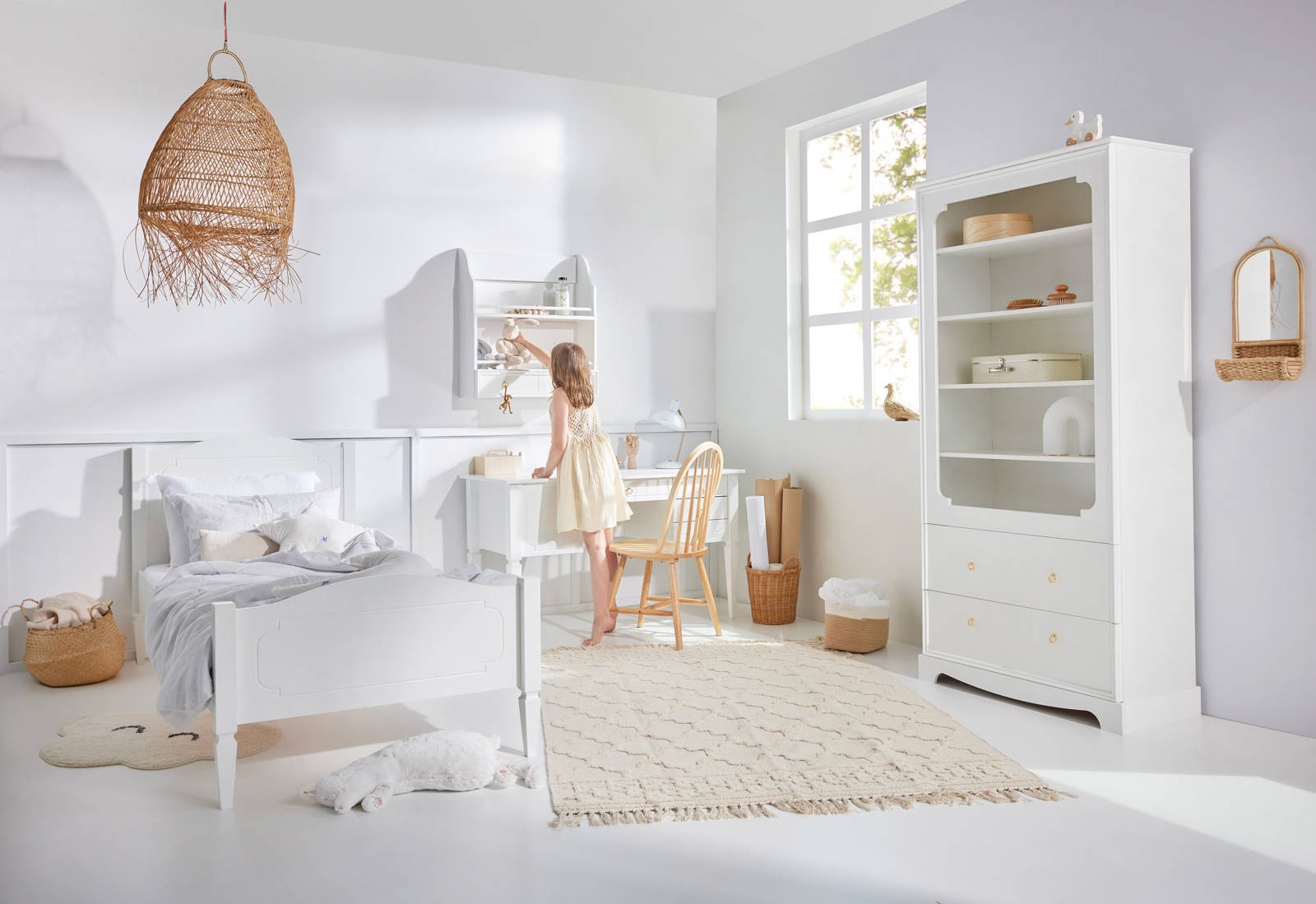 Royal timeless is Bellamy's new furniture collection. A collection for the real princess and the real prince. Classic but fanciful and decorative shapes, elegant finishes, solid structure, refined decoration – these are the characteristics of the beautiful white Royal timeless children's furniture. In combination with pastel-coloured curtains, bedspreads and blankets or other accessories in soft colours, they will create a unique, light and charming interior.
Premium furniture for the children's room: Royal timeless  
The Royal timeless collection is a furniture set for the most demanding individuals. As with all products offered by Bellamy, the Royal baby furniture is made from the superior-quality raw materials according to strict European norms and standards, with functionality, safety of use and design in mind. It is made by using, for instance, high-quality, damage- and moisture-resistant laminated boards, beech wood lacquered with certified varnish, stable fastening and handle systems or sturdy Blum guides.
The Royal timeless collection features all the furniture you need in the room of every little princess and knight:
●     elegant desk with drawers,
●     beautiful bed,
●     shelves and bookcase,
●     two-door wardrobe,
●     chest of three drawers,
●     changing table, baby cot and additional rails.
Royal timeless for the healthy and restful sleep of children

The collection features two versions of the bed. The first designed for the youngest is extremely versatile. It can be adjusted to suit the child's development, positioned 58, 45.5 or 28 cm from the floor, and with 3 removable rungs in one of the frames, allow toddlers to get in and out of bed freely. The cot can also be converted into a sofa bed at any time, by simply removing one of the frames. The furniture also has capacious drawers on castors and is ready for the installation of additional safety barriers.
The Royal collection also includes a beautifully decorated cot for older children. Elegantly finished with a decorative headboard and legs, on a solid wooden frame, with the option of attaching an additional safety barrier. Such a bed looks great on its own, but combined with decorative cushions or a canopy, it will create a wonderful nook in which every little one will fall asleep easily and with pleasure, dreaming of fairy-tale lands.
If you prefer the neutral colours of classic and stylish furniture in your child's room, go for the Royal timeless collection. Add subtle accessories and your little one's favourite decorative elements and you have a timeless interior!