Is the cover for the contents of the cot drawer very necessary? What to replace it with when it is not there?
2022-03-10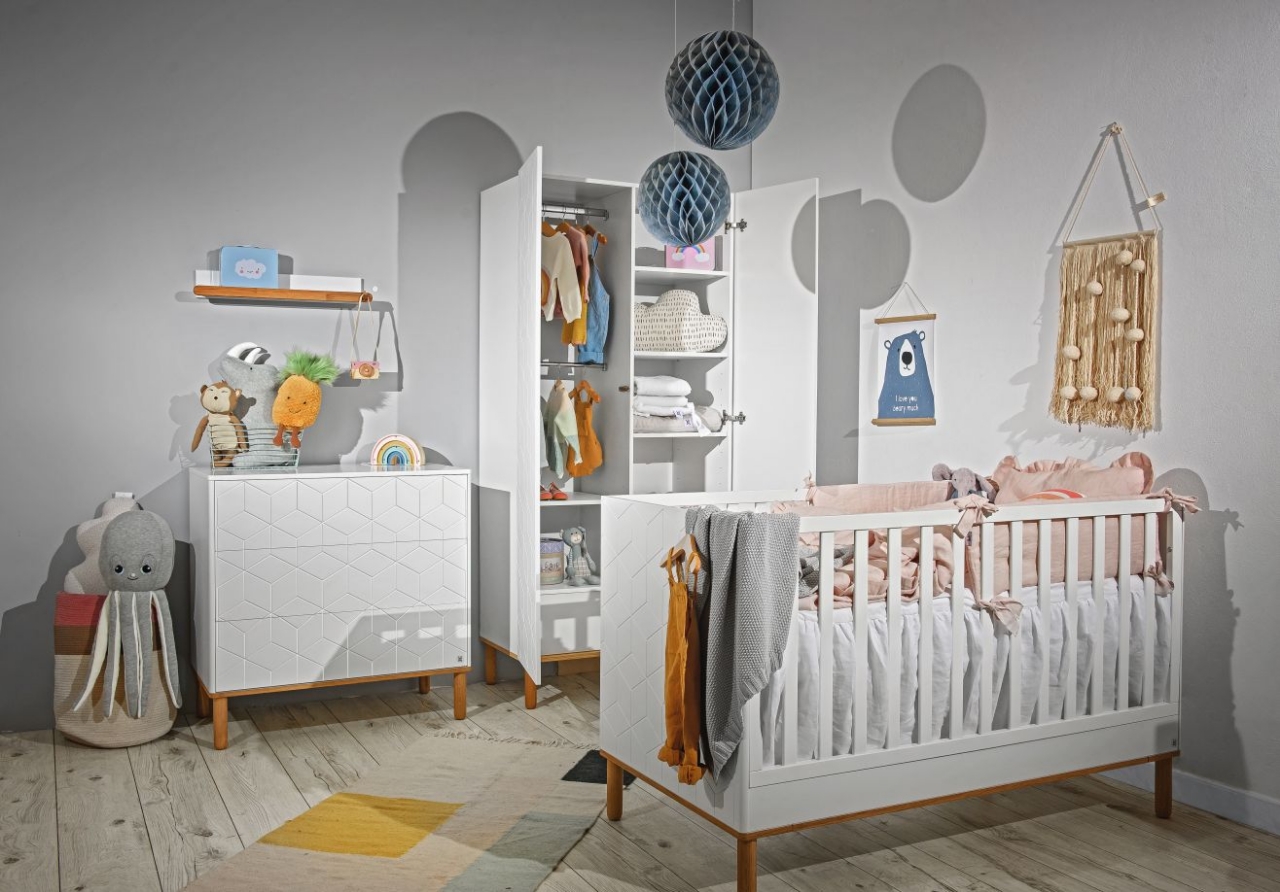 Cot cover - when can you use it?
You should hide the contents of the drawer - both for practical and aesthetic reasons. The grille will be great for this, but it is a short-term solution. The first few months of a child's life are the time of his intensive growth and development, therefore, for the safety of your child, you should systematically lower the level of the bed - after about 6 or 8 months it will be at the lowest level and the mask will no longer be needed. So is it worth investing in a solution that we will only use for half a year of using the crib? Of course, this is an individual matter and each parent - if they want to - can afford it. It should be noted, however, that this element is not a necessary equipment in every children's room.
What to replace the cot cover?
However, since you can do without the cover, how to hide the contents of the drawer and protect the things stored there from collecting dust? A great alternative is a masking frill for a cot, which not only covers the contents of the drawer when the bed is on higher levels, but also constitutes an extremely elegant decoration for a baby bed. What's more, this solution is inexpensive and discreet, and at the same time gives a beautiful effect.
At Bellamy you will find elegant masking frills for a linen bed in various shades - incl. dusty pink, snowy white or stone gray. You can choose a two-sided or three-sided variant. In addition, the ruffles should be matched with bedding, a bumper or a canopy, thanks to which you will create a beautiful set for your child's room. We cordially invite you to familiarize yourself with our offer!