Fabrics safe for children
2022-03-09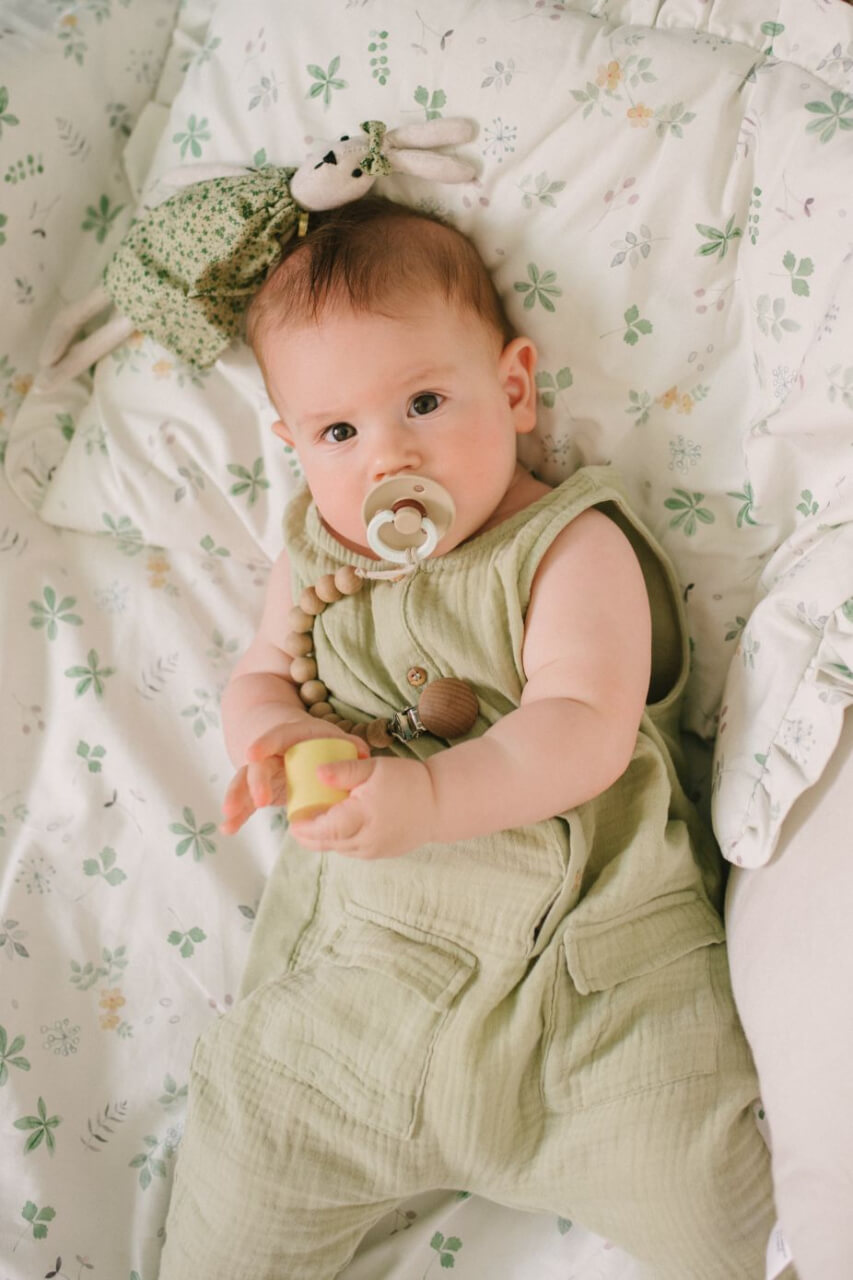 Safe materials for children
Cotton and organic cotton are examples of fabrics that are ideal for the production of baby clothes from the first days of life. They are durable, soft, anti-allergic, keep heat well and allow air to circulate, providing the little ones with comfort. On the other hand, cotton muslin, which is one of the most delicate materials with a natural composition, is perfect for the production of blankets and fillings of Mosaic baskets - at Bellamy we use only the best quality muslin with the Oeko-TEX Standard 100 certificate.
Another example of a fabric safe for children is bamboo fabric, i.e. a natural, skin-friendly material from which clothes, blankets, nappies, swaddles and bedding are sewn. It has thermoregulatory, hygroscopic and antistatic properties. It provides breathability and softness, but it deteriorates faster than cotton.
Linen fabrics also deserve special attention, as they are suitable for any season of the year due to their exceptional breathability, good moisture absorption, antistatic and antibacterial properties.
Bellamy - products created out of love for children
The comfort and safety of babies is the most important thing, so when choosing a blanket, cuddly toy, bedding or clothes, choose materials that have appropriate certificates and meet all standards. In our store, we offer the highest quality products for children made of the best quality materials - here you will find cotton blankets, bed sheets and fillings for Mosaic baskets.