Fabrics for years
2022-03-10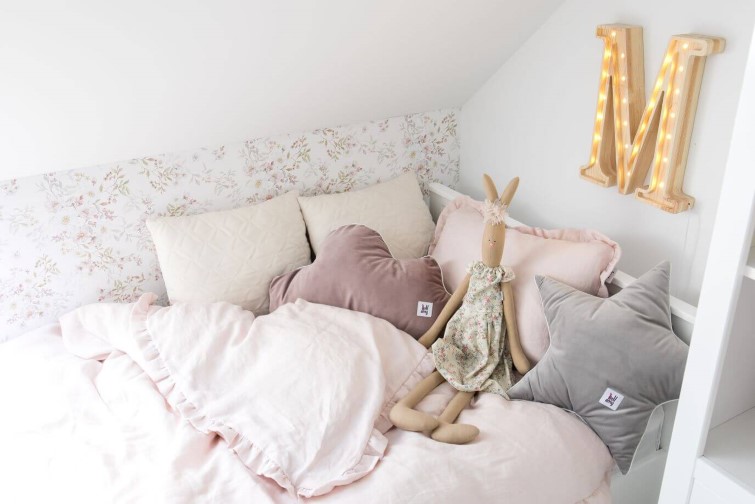 Textile dyeing and the pollution of the planet
It is no secret that the textile industry has a huge impact on the natural environment, and unsustainable production on a large scale is a very big threat to it. It's not just a question of the huge amount of textiles thrown away that ends up in landfills or the generation of increased carbon dioxide emissions. The textile industry also affects the state of water pollution, and one of the most harmful processes in this regard is dyeing fabrics. This is because the untreated sewage left over from dyeing materials often ends up in rivers and then in the seas. Moreover, dyeing fabrics requires a huge amount of water.
Choice of materials - why is it so important?
We have access to a huge range of textile products on the market - varied both in terms of price and quality. When buying a blanket or bedding for your child, it is worth bearing in mind that the low cost of a product can often hide an equally low quality. The choice of fabric from which a specific article is made is very important for many reasons - from the child's safety and comfort, through the durability of the product, to its appearance. When buying textiles, it is important to check what materials they are made of, how they were dyed, and how to care for them so that they serve us in perfect condition as long as possible.
Fabrics for children - durable and high-quality
The assortment of online stores includes natural, artificial and synthetic fabrics. They differ not only in appearance, but also in price and durability of colors, prints and the materials themselves. The type of fabric will have a real impact on the strength of the bedding, blanket or cot bumper made of it. Therefore, it is worth choosing materials that, even after repeated washing, will retain their original color, and will not stretch or shrink. So if you are looking for fabrics that will last for years, choose natural fabrics with universal patterns and subdued colors. To find out more about the production process of the materials used in Bellamy textiles, please contact us!