Creating a Safe and Functional Space in Your Child's Room: Installing Wall Shelves with Comfort and Safety in Mind
2023-08-17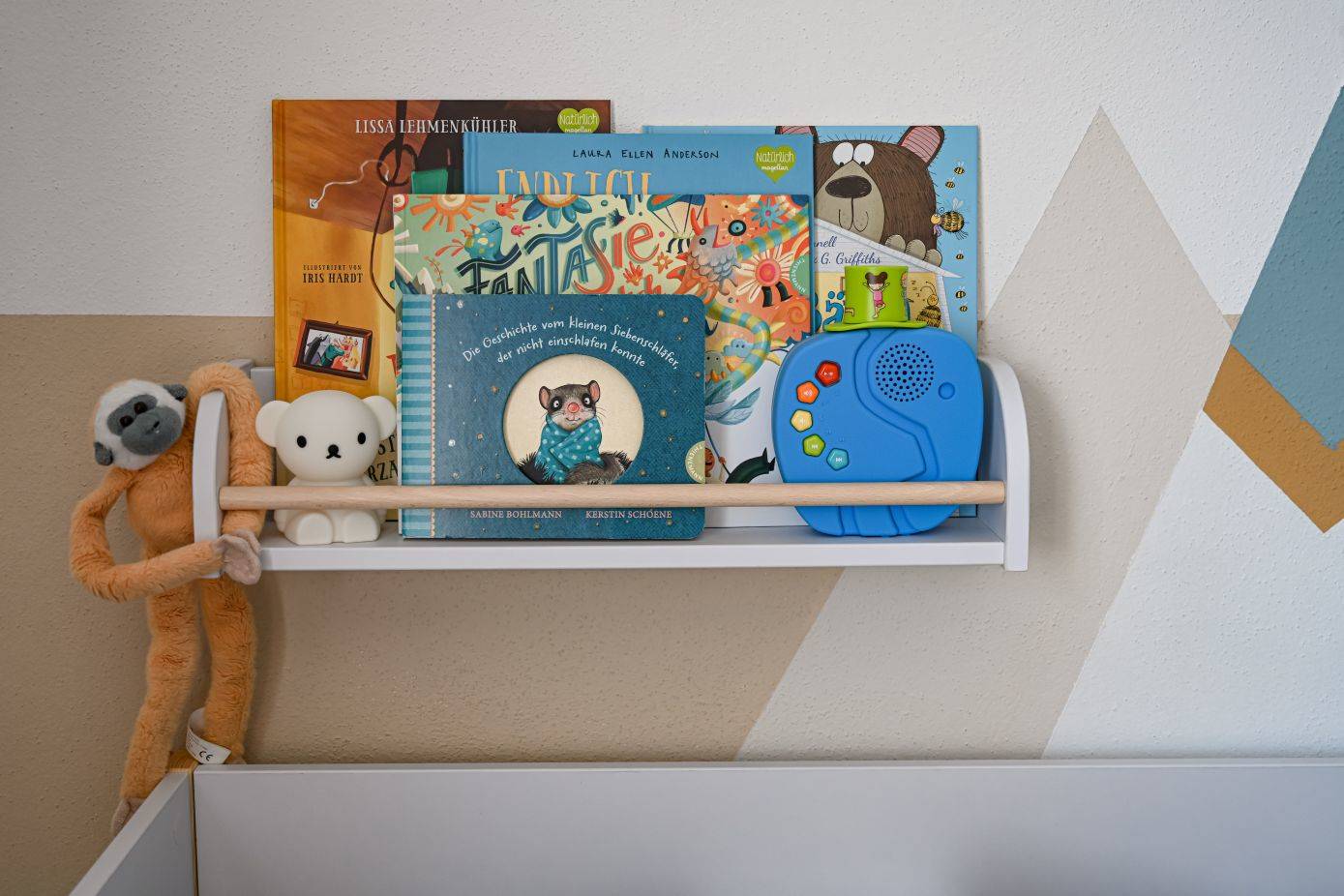 A child's room is a place where little ones spend a significant amount of time, exploring the world and developing their skills. When designing this space, it's important to consider various aspects, such as safety and convenient access to everyday items. One element that can enhance both comfort and organization in a child's room is wall shelves. How can they be properly installed to fulfill their purpose while maintaining the highest level of safety? Let us guide you through it.
 Selecting the Right Furniture and Mounting Kit for the Wall Type
Storage furniture, like wall shelves, can help manage the often chaotic environment of a child's room. Bellamy shelves are an ideal choice for this purpose. Not only can they hold toys, books, and other items, but they can also positively contribute to your child's development by allowing them to organize their space independently.  
Our shelves are specially designed according to European safety standards and norms. They are spacious, functional, and can be hung on the wall or placed closer to the floor, granting your child easy access.  
The first step before mounting wall shelves is to select the appropriate mounting kit. Each wall may have a different structure and strength, so it's crucial to choose screws and anchors that match the wall's material. For brick or concrete walls, strong anchors or expansion bolts are necessary, while gypsum walls benefit from anchors specifically designed for that material.
Within Your Child's Reach – Fostering Independence
When installing wall shelves in a child's room, it's important for them to be within the child's reach and tailored to their height and abilities. Placing shelves within their reach is not only convenient but also encourages their independence. This way, your child can access their favorite books, toys, or school supplies on their own. It's an excellent method to motivate them to independently manage their space.  
Avoid Placing Large Shelves Above the Crib
While wall shelves are fantastic for storing various items, there are certain areas where they shouldn't be installed. One of these areas is directly above the crib. Large shelves hanging in this area could potentially pose a risk if items were to fall. Therefore, it's advisable to choose locations that are beyond the reach of the child's sleeping and resting area.  
Bellamy Children's Furniture
Mounting wall shelves in a child's room isn't only about aesthetics; it's primarily about safety and functionality. By choosing the right mounting kits, adjusting the shelves to your child's height, and avoiding placement above the crib, you're creating a friendly and comfortable space where your little one can grow and explore freely. Keep these considerations in mind while crafting a magical world for your child!