Restyling Paso Doble – a new improved version of the bed
2023-10-31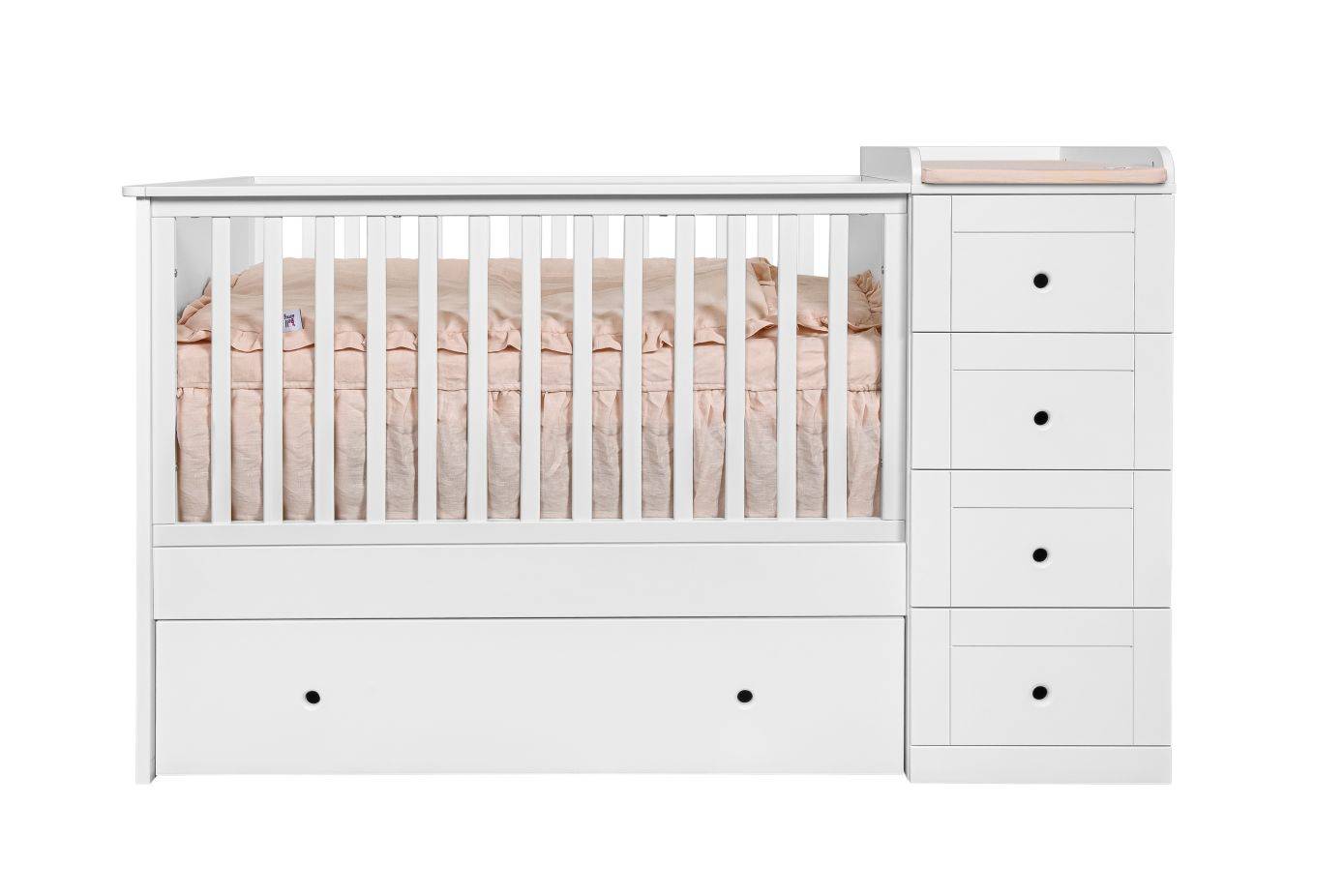 Every parent knows how important it is to properly equip a child's room, especially when it comes to the crib. This is where the little one spends most of their time, so it's essential for it to be safe, comfortable, and functional. At Bellamy, we create children's furniture, focusing primarily on the needs of the youngest. We design them to make life easier for parents and ensure that childcare is even more comfortable. One of Bellamy's noteworthy products is the new and improved version of the Paso Doble crib, which is gaining recognition among parents worldwide!
Paso Doble Crib – Reliable Technology Paired with Timeless Design
Paso Doble is multifunctional – that's its main advantage. It combines a comfortable baby crib with a dresser featuring four spacious drawers, a cabinet, bedding storage, and a changing table, providing everything you need for taking care of your little one.  
This crib grows with your child. With the option to adjust the mattress height, you can adapt it to your child's age and needs. You can also attach a bed rail to it, which is installed after removing the front frame.  
Unlike the original version, this one is water-painted, not laminated, making it even more environmentally friendly and aesthetically appealing. To enhance functionality, user-friendliness, and longevity, we've equipped the new version of the Paso Doble baby crib with high-quality guides – now opening and closing the cabinets is smooth and hassle-free.  
One of the advantages of the Paso Doble crib is its simple and modern design – with smaller openings in the drawers, it looks even better than before! It complements any child's room decor, regardless of the style.  
Choose the Paso Doble crib for your child's room
The restyled Paso Doble crib is an excellent example of how innovation can impact the quality of parents' lives and the comfort of their children. This crib combines safety, comfort, functionality, and modern design. Paso Doble is an investment that guarantees the best conditions for your child's development!
Recommended
499,00 EUR