Manhattan shelving units - Montessori wooden furniture for childrens
2022-03-10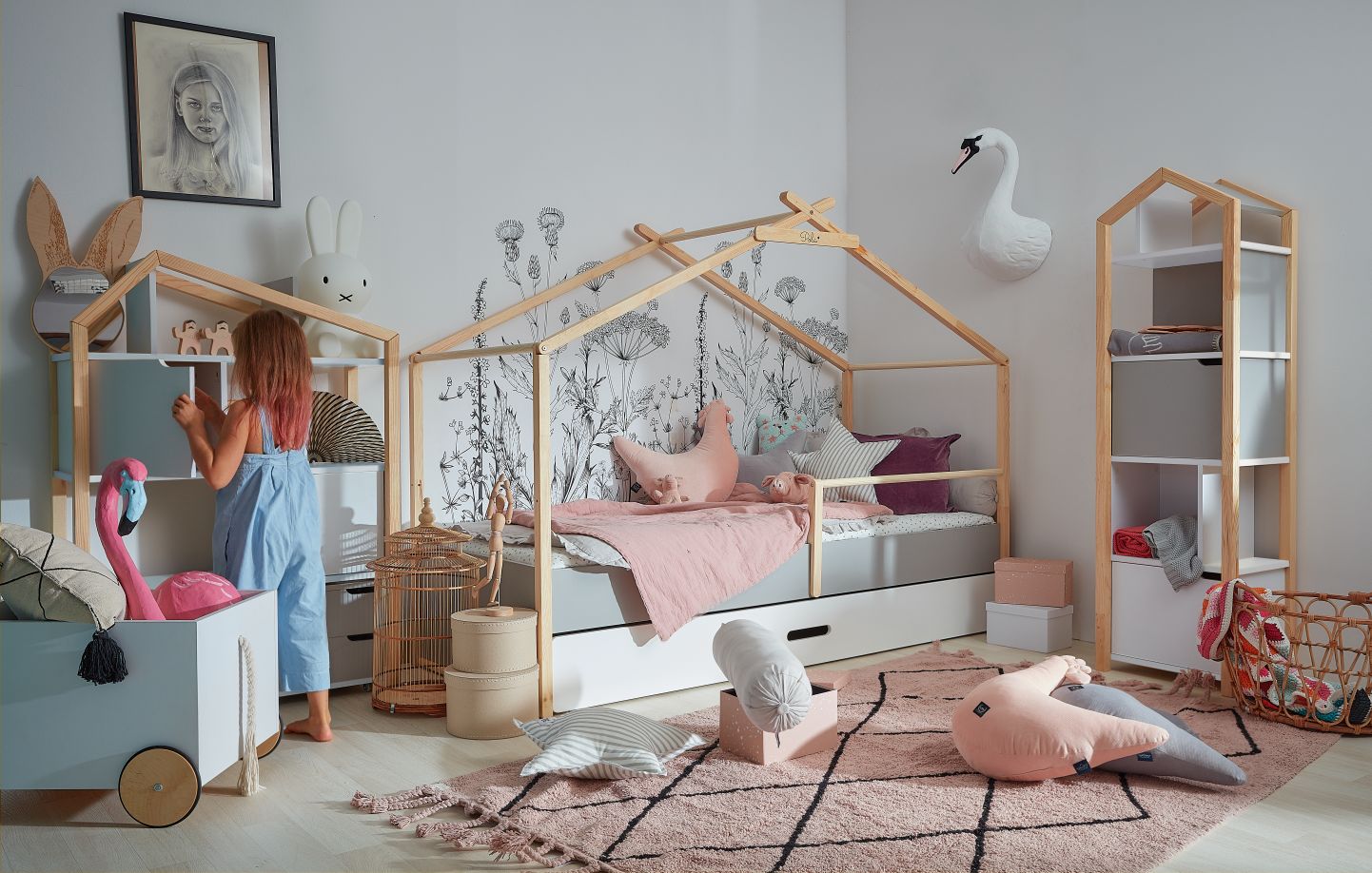 Manhattan shelving units - Montessori wooden furniture for childrens

Equipping your child's room is a real art. Arranging a space for a toddler who is more and more interested in the world and wants to discover it in his own way is an even greater challenge for parents. Properly selected furniture will allow  child to freely develop creativity, imagination and activity, without limiting his possibilities. This, in short, is the Montessori philosophy, which can be implemented through furniture in accordance with its principles. In Bellamy, you will find them in the form of Manhattan shelves that include the Phoebe and Joey collections.
How to arrange a children's room in accordance with the Montessori philosophy?

For a child to develop freely, it must be provided with an appropriate environment that will support this development. Therefore, it is important to arrange a child's room in such a way that its equipment allows the toddler to explore the world on their own. Furniture designed in accordance with the Montessori philosophy will be helpful in this. These are Manhattan shelves from the Joey and Phoebe collection, which resemble buildings. A simple structure, interesting shape and various sizes of shelves, drawers, cabinets and compartments stimulate children's imagination, encourage independent organization of toys and develop creativity.
Phoebe & Joey - house-shaped shelves for every child's interior

Both collections of Manhattan shelves are furniture with an universal style that will be perfect for every child's room. What's more, you will perfectly match them with other Bellamy furniture, thanks to a simple form and a neutral finish in the colors of white, gray and natural pine wood. Although Joey and Phoebe shelves differ from each other in shape, size or arrangement of shelves and compartments, it is worth combining them because they perfectly complement each other, creating an original and functional interior.
Manhattan shelves and the Montessori philosophy

When arranging a toddler's room, choose furniture and accessories that will support the child in development and free exploration of the world. Joey and Phoebe shelves, thanks to their interesting shape, allow the child to develop creativity, creating a space for play, but also learning to clean and organize. Importantly, from the point of view of Montessori pedagogy, even the youngest children have unlimited access to shelves, thanks to which they can shape their independence. Easy-to-use closed cabinets will greatly facilitate learning how to clean and organize toys. Get to know all the functionalities of Manhattan shelves and create space for free development of your toddler.