Child's room in loft style - can it be cozy?
2023-09-18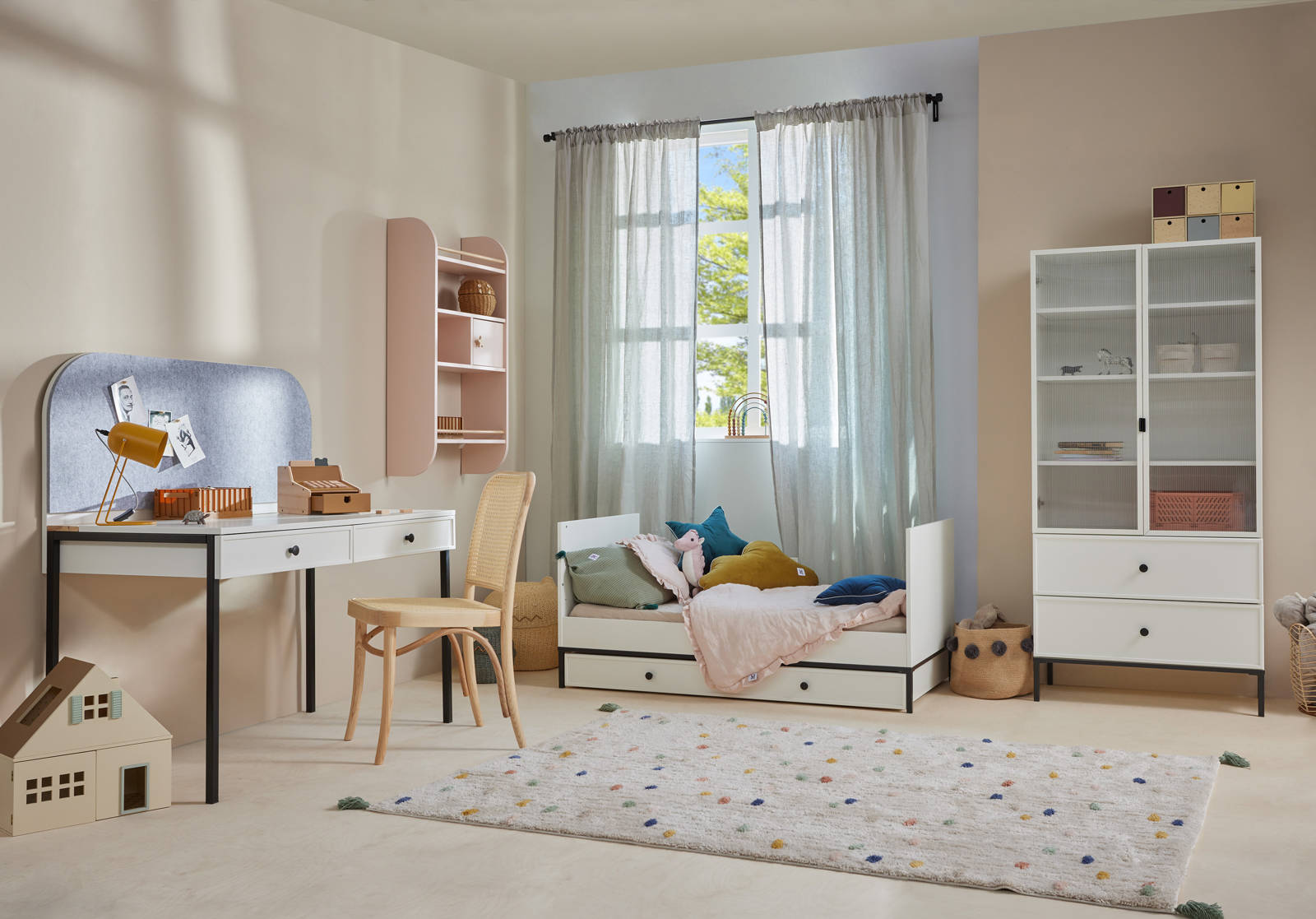 Loft-style arrangements have been reigning in the interior design market for some time, gaining more and more followers. This style is used to create modern and unconventional living rooms, kitchens, bathrooms, and more. Young parents also often contemplate creating a children's room in a loft-style arrangement. But can such a space be cozy for a little family member? Is it possible to combine modernity with comfort?
What is Loft Style, Anyway?
Loft style is an interior design trend that originated from the industrial lofts of New York in the 1950s and 60s. It is characterized by rawness, open space, exposed ceilings with pipes and beams, and the use of raw materials like concrete and metal. It's a style that grabs attention with its unconventionality and modernity.
A Loft-Style Room for Kids – Is It a Good Idea?
Loft style might seem like a somewhat unusual choice for a child's room, but it turns out that you can adapt it to a child's needs. The key to success is the right combination of modernity with elements that will make the room cozy for the child.
Color Palette
The first step in creating a cozy loft-style room is choosing the right color palette. The austerity of concrete and metal, if you opt for them, can be softened with pastel wall colors.  
Furniture
Furniture is a key element of any interior, especially a child's room. In loft style, it's a good idea to go for luxurious children's furniture with simple, modern shapes that harmonize with the style's rawness. However, don't forget about comfort – the bed should be comfortable above all, and the desk should be ergonomic. It's best to choose furniture that can grow with the child, meaning it can be modified to suit the child's development and needs.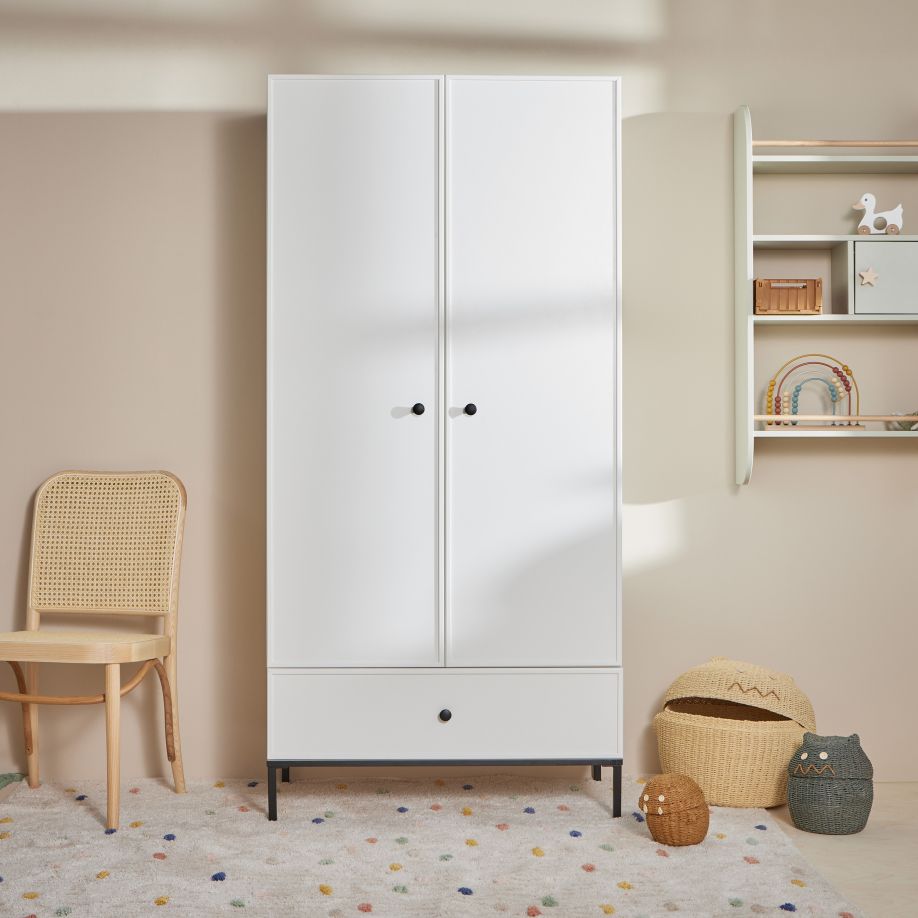 Decorations
Decorations are of great importance in creating a cozy room. In a loft-style children's room, you can use posters with favorite cartoon characters, decorative wall stickers, or colorful rugs. Blankets, pillows, and throws in pastel colors are also a good idea. These elements will add warmth and coziness to the room.
Lighting
Appropriate lighting is key to creating a cozy atmosphere. In loft style, you can, of course, use industrial-style lamps, but it's also worth adding warm, spot lighting. A pendant lamp above the desk or a night lamp on the bedside table will not only be practical but will also add charm to the room.
Storage
In order to keep the child's room tidy, it's important to have storage solutions for toys and clothes. Wardrobes and shelves can be kept in the loft style, but they must be functional and easily accessible to the child. Furniture from the Bellamy collection, such as Lumi, including a spacious wardrobe or cabinet, is ideal for this role.  
A loft-style children's room can be cozy and functional if we adjust it to the child's needs. By choosing the right color scheme, furniture, decorations, and lighting, you can create a space in which the child feels comfortable and safe. The key is to strike a balance between the rawness of loft style and the coziness of a child's room. Our exclusive Bellamy children's furniture collection can certainly help you create a unique children's room. We encourage you to explore our Lumi collection, which fits perfectly with loft style.
Recommended
298,00 EUR
359,00 EUR
366,00 EUR